Total Visits: 8037



GPS

Head Office:
GPS S 24°58' 02,6" /
E 29°17' 38,0"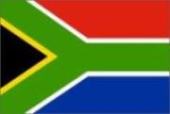 Presidential Hotline
PREMIER TOLL-FREE HOTLINE NUMBER
0800 864 729

For Modifiers (Municipal and Provincial Level) Click here,

www.limc.co.za

For Citizens (To report an incident through website) Click
here,
www.limc.co.za/submission.asp



Emergency Numbers

Ambulance:
013 264 5146/7984/5/6/7

Fire Brigade:
0800 33 00 22

Police: 013 261 8600/10111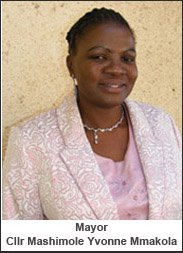 Welcome to Ephraim Mogale Local Municipality
It is sometimes now, when the communities, tourists and businesses and investors - both internally and across the globe - couldn't reach and feel the warmth of the people of Ephraim Mogale Local Municipality. Today as you visit this website, know that you have reached the warm hands of the people of Ephraim Mogale Local Municipality, who heartily welcomes you in their home.

Ephraim Mogale Local Municipality is in the rural Sekhukhune District, with highly agricultural activities and tourism.

The municipality resonates itself from the character of its namesake, Ephraim Mogale, whose passion for nature and its resources embodies natural make up in the sweet taste of Marula which are in abundance. The vast grassland which is the source of livelihood for African using it for thatched roof is another proud side of the coin. Mining that includes Alkaline and Sand, characterised this municipality around our town. Read more...
---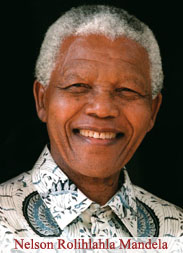 We lost a leader, teacher and the father of the nation
The Ephraim Mogale Local Municipality was shattered by bad news on Friday the 6th December 2013 that the former first Democratic President, Dr Nelson Rolihlahla Mandela has passed on.

The communities of the municipality received the news with shock as we all have hope that Dr Mandela will keep providing the guidance to all of us on how to continue improving the lives of our people.

His sacrifice and commitment to attain democratic South Africa cannot just be in vain, but a lesson that we should all learn and commit to uplift the lives of the people of this country, in particular the communities in rural areas by providing the basic services such as water, electricity, roads etc. As Mandela once said "on my last day I want to know that those who remain behind will say: the man who lies here has done his duty for his country and his people". What more can we ask from you now, except to say give us guidance as you will be participating as an ancestor in improving the lives of our people, you have played your roles and what is left is for us to pick up the spear and continue with the struggle to make a better life for all. Read more...
---
Public Notices
---
Latest News
Public Notice Calling for all Valued Municipal Services Consumers to Verify and Update their Municipal Account Details
Notice is hereby given to all valued municipal services consumers of Ephraim Mogale Local Municipality to verify and update their municipal account details at the municipal Read more...

---
Lightning Strikes twice in Ephraim Mogale
There is general believed that lightning does not strike twice; this will not convince the people of Ephraim Mogale Local Municipality. Read more...

---
Minister's Commitment to eradicate water supply challenges
Water and Environmental Affairs Minister Edna Molewa commit to urgently eradicate the water shortage challenges the Sekhukhune District is facing. Read more...

---
Three Mpumalanga Party Councilors Inaugurated
The Ephraim Mogale Local Municipality inaugurated three Mpumalanga Party Councilors by Magistrate Marais at the Mable Hall Magistrate Court on Tuesday the 6 August 2013. Read more...

---
Revenue Collections to Be Extended to Other Areas With an Average 0f 6% Increase in Rates and Taxes.
Ephraim Mogale Local Municipality views in a serious light the aspects of revenue collection which will contribute immensely in funding more internal projects. 54% of its revenue in the municipality comes from various grants obtained from both national and provincial government. Read more... [Read Budget Speech]

---
Photo Gallery
Latest Newsletter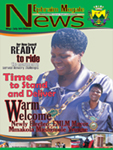 Newsletter
---
CALENDAR
September , 2014

| | | | | | | |
| --- | --- | --- | --- | --- | --- | --- |
| Sun | Mon | Tue | Wed | Thu | Fri | Sat |
| | 1 | 2 | 3 | 4 | 5 | 6 |
| 7 | 8 | 9 | 10 | 11 | 12 | 13 |
| 14 | 15 | 16 | 17 | 18 | 19 | 20 |
| 21 | 22 | 23 | 24 | 25 | 26 | 27 |
| 28 | 29 | 30 | | | | |
View Council Meetings